COMMUNITY PARTNERS
Wynkoop is proud to support these community organizations, and deeply appreciative of the work that they do.
We love beer, and we love people. We love people helping people. If we can use beer to help people help people, well, we are excited to do it! We are proud to be considered a Denver institution, and with that title comes responsibility. Wynkoop has always been incredibly involved in the community, and we wanted to take a moment to highlight some of the amazing organizations that we have had the opportunity to work with.
"The Cottonwood Institute has partnered with Wynkoop Brewing Company for the past 5 years. Wynkoop was one of the first restaurants in Denver to move towards zero waste by recycling and composting and this is really important to us. Wynkoop has supported the Cottonwood Institute by hosting fundraising events, donating beer for our Base Camp Bash fundraising event, donating brewery tours and gift cards for our auction, and two years ago created a fundraising beer called "Cottonwood Organic White" to help support our programs.
Because of Wynkoop's support, we have been able to fund programs like our Operation: Military Kids program to benefit children of military families. Our military families have given so much to our country and it's our turn to help these American heroes by providing a fun opportunity for their children to get out of the house and into the outdoors to practice survival skills, leadership skills, and complete environmental service projects to give back to the land. "
–Ford Church, Founder and Executive Director
The Cottonwood Institute (CI) is an award-winning 501(c)3 educational non-profit organization based in Denver, Colorado. CI is on a mission to connect underserved students to the outdoors and empower them to take action to improve their schools, the community, and the environment for future generations. CI's vision is to inspire a new generation of 21st century leaders who are environmentally aware, civically engaged, and empowered to make a positive impact within their communities. CI collaborates with schools and community organizations to deliver high quality, high impact environmental education and service-learning programs that are designed to strengthen leadership skills, civic engagement, and environmental stewardship. Our programs include 1-day, weekend, week-long, and semester long programs offered during the school day for academic credit. For more information, please visit: http://www.cottonwoodinstitute.org
LEARN MORE ABOUT The Cottonwood Institute >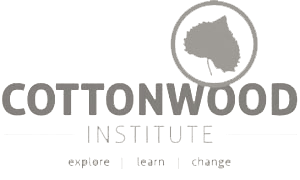 "Thank you for once again sponsoring us. Your support this year has been amazing and we could never thank you enough!"
–Heather Schreck, Fundraising Events Manager
The Open Media Foundation (OMF) is an innovative media and technology nonprofit organization dedicated to putting the power of the media in the hands of the people, enabling everyone to engage in their community and bring about the change they wish to see in the world.
http://openmediafoundation.org/about
LEARN MORE ABOUT Open Media Foundation >

Frites en Mayo Velo Club
"It's been a great honor to represent Wynkoop Brewing Company within the cycling community and assisting them with their partnerships at events like The Parade of Darks and Tastes of Belgium. They have assisted the team with prizes for our cyclocross race, hosting watch parties for European Cyclocross races and team dinners. It's great to have such a local icon support us. Thanks for everything!"
–Rich Visscher
Frites en Mayo Velo Club is a group of folks who enjoy racing bicycles and consuming great beers year round. We are active in the local racing scene putting on a race each year. Starting our 8th year, we have members racing mountain, road and cyclocross.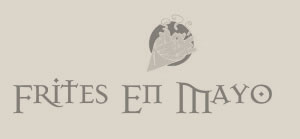 "Metro CareRing and Wynkoop Brewing Co. have been a perfect match for the past four years. Not only has Wynkoop supported Metro CareRing through the annual "Parade of Darks" fundraiser, but the company has also offered other financial support and provided delicious beverages for Metro CareRing events. With Wynkoop's contributions, Metro CareRing has been able to provide nutritious food, education, and self-sufficiency services to thousands of families in the Denver area. As Denver's largest hunger-relief organization directly serving families, Metro CareRing thanks Wynkoop Brewing Co. for being a leader in the community."
–Kyle Endres, Development Associate
Metro CareRing is Denver's largest hunger-relief organization directly serving families. In addition to providing nutritious food to hungry people, Metro CareRing also works to tackle the root causes of hunger and malnutrition. Using a multifaceted approach, Metro CareRing is an innovative leader in addressing problems related to hunger, with programming offered in hunger relief, healthy living and nutrition education, self-sufficiency, and supportive services.
LEARN MORE ABOUT Metro CareRing >

"Butterfly Pavilion has been fortunate to partner with one of Colorado's finest breweries, Wynkoop Brewing Company, for the past two years. Wynkoop's generous support of numerous Butterfly Pavilion events and initiatives has allowed the local nonprofit to make significant gains in achieving its mission of fostering an appreciation of invertebrates while educating the public about the importance of conservation of threatened habitats in the tropics and around the world. Each event Butterfly Pavilion executes with Wynkoop's investment is a unique opportunity to teach the young and old alike about the need for conservation. With knowledge and empowerment, together we willprotect the world's natural habitats for generations to come!"
–Jennifer Grathwohl, Public and Private Events Manager
Butterfly Pavilion is a unique zoo and is designed to showcase the diversity of tiny, but terrific animals called invertebrates, their habitats, and the big role they play in ensuring the health of our environment. Butterfly Pavilion provides fun and educational opportunities to 60,000 school children and nearly 300,000 visitors annually by combining science education with interactive exhibits where visitors may actually touch the animals! Butterfly Pavilion is the eighth largest cultural facility in the Denver Metro area, attracting more than 4.5 million visitors in its 18 years of operation. Butterfly Pavilion was the first stand-alone invertebrate zoo in the United States and has become a prototype for many others. The campus includes four indoor exhibit areas; eleven acres of public gardens and nature trails; two educational classrooms; and event space, including a 2,200 square foot ballroom. Butterfly Pavilion prides itself on being the zoo of small wonders and BIG experiences!
LEARN MORE ABOUT Butterfly Pavilion >