Kick Your Can Discrimination
Ever turn down a fantastic beer just because it was in a can?  Thanks to many years of adjunct beer giants brewing and canning cheap beer, quality craft beer in cans immediately gets written off by many of us.  Canned beer seems to come with a preconceived notion of being lesser in quality, class, & flavor; but we're here to assure you that this could not be further from the truth.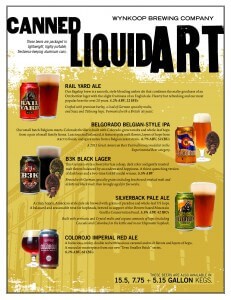 Studies and blind taste tests by many top brewers and beer judges have found that cans, in many cases, delivered a fresher product.  Cans are less expensive, and more environmentally friendly; they weigh less, require less packaging, are easier to ship, better for quality, chill faster, and, unlike their glass counterparts, they're shatter proof!  Bottle caps are only single crimped around the lip, and brown glass blocks out a decent 98% of UV light.  But cans on the other hand, are double-crimp sealed and 100% impervious to light and air (beer's worst enemies).  Some make mention of "aluminium tasting" beer, but rest assured, the interior of modern day beer cans contain a water-based polymer coating that
IMPARTS ZERO FLAVOR to your precious brew.  Think of it as a mini keg!  You wouldn't think twice about ordering the same beer on tap at your local watering hole.  And last but not least, POUR your craft beer into proper glassware!  The full aroma, flavor, and body of the beer will never be unleashed by drinking straight off the can… or bottle.  So next time you're staring indecisively through the cooler doors, don't count the cans out!  You may just find your next favorite gem of a beer hiding dormant within a crafty can.  CHEERS!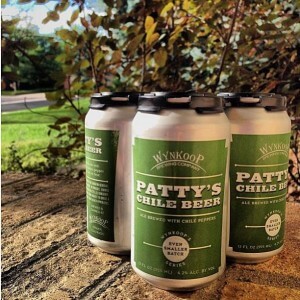 **Thanks to our friends at Bullfrog Wine and Spirits for this CAN-DO article!***