Wynkoop Brewing & Elitch Gardens Theme & Water Park Launch Another Summer of Microbrews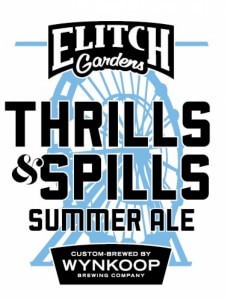 Our custom beer project with the famed Elitch Gardens Theme & Water Park in Denver is back in action.
Two custom-made Wynkoop Brewing Company beers from last year– Elitch Gardens Orchard Wheat and Elitch Gardens Fire Roasted Amber — are back on tap at the now-open park and at Wynkoop Brewing.
"Our guests really enjoyed the Wynkoop custom brews last summer," says Rod Rankin, General Manager for Elitch Gardens Theme & Water Park. "So this year we are bringing back those two great beers and introducing a new craft beer."
This year's new Elitch Gardens beer is Thrills & Spills Summer Ale, a hoppy, low-alcohol, English-style summer ale designed (by head brewer Andy Brown) for warm-weather quaffing.
It's fermented with an English ale yeast and weighs in at just 4.2 % ABV. The beer is amply hopped with whole-leaf Kent Goldings hops from the UK. A large portion of these hops are used in a post-boil addition (in Wynkoop's trademark Hopinator hopback device) to provide an extra dose of hop aroma in the beer.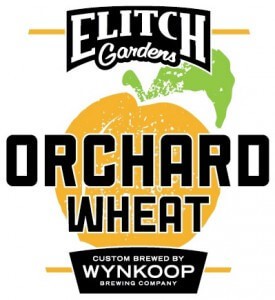 As you know, more and more people in our area want a thrilling, locally made beer when they're out having a great time. The park's management saw that firsthand last year.
Our beers provide unique fun for Elitch Gardens' guests and something special for those savvy souls who crave small-batch beer. They also give the park a jumbo dose of hometown beer credibility, and a way to showcase its 'buy local' practices."
We're thrilled to be bringing back this super smart liquid-art collaboration between two longstanding providers of Denver fun.
"A day at our downtown theme and water park," Rankin says, "while enjoying a locally made, custom craft brew makes for a Denver summer day at its finest."
The custom Wynkoop beers are being served in a number of locations at the park, including the Blue Moon Beer Garden, J.M. Mulvihill's Bar & Grill, Rustler's Food Court, Draught Works, Fresh Cut Fries and Island Breeze.
A small number of kegs of these beers will soon appear at a limited number of our beeriest draft accounts.